COATING THICKNESS METER CM-8822
---
---
---
Applications:
Measure the thickness of coating on the METAL.

Features:
Measuring method:F probe
Coating:
*paint, plastic, porcelain enamel, copper, zinc, aluminium, alvanizing,
lacquer,phosphide,alloy, paper,chrome etc.(non-magnetic materials)
Base:iron, nickle etc.(magnetic materials)

Measuring method:N probe
Coating:anodizing, varnish, paint, enamel, plastic coatings, powder,etc.(non-conductive coatings)
Base:aluminum, brass, non-magnetic stainless steel, etc(non-magnetic materials)

Details:
Measuring Range:0~1000 um / 0~40 mil
Resolution:0.1 um / 1 um
Min. Measuring Area:6 mm

Min. Sample Thickness:0.3 mm
Accuracy:± 1~3%n or ± 2.5 um
Power Supply:4 x 1.5 V AA (UM-3) Battery

Optional accessories:
Other range 0~200um to 15000um

For more details,please feel free to contact us.Thank you!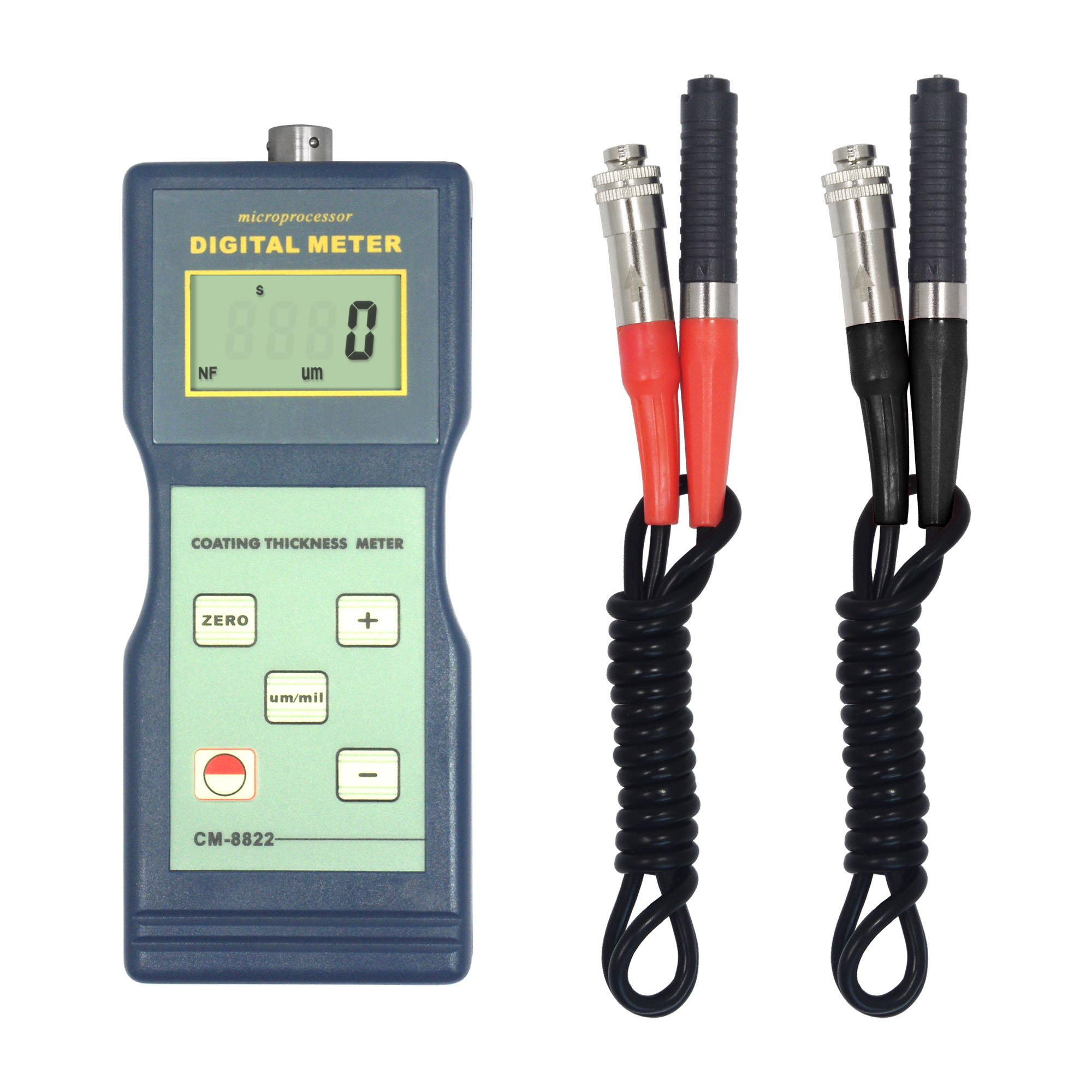 Zoom in Picture
Please log in to see E-Mail address.
Company: Guangzhou Landtek Instruments Co. Ltd
Contact: Ms. Lisa Li
Location: Guangzhou, Guangdong, China
E-Mail: BLOCKED